What to expect…
The SoCoBio DTP training programme will be delivered within a highly supportive environment providing students with the skills needed to develop into future bioscience leaders. The SoCoBio's cross-institutional approach draws on the research strengths of our partners to deliver a unique, high-quality interdisciplinary and industry-facing training experience. Our training programme will equip students with high-quality professional, enterprise and transferable skills, and a world class training in bio-science disciplines spanning our DTP's four thematic themes: Understanding the rules of life; Bioscience for sustainable agriculture and food; Bioscience for renewable resources and clean growth; and Bioscience for an integrated understanding of health – identified in BBSRC's roadmap Forward Look for the UK Bioscience.
Expand the boxes for an outline of SoCoBio's 4-year doctoral training programme.
Click boxes expand
The induction is a three-day event designed to bond students into a cohesive cohort as well as providing students with information about the programme and support services available to them during their PhD journey. It is held at the University of Southampton prior to first year students commencing their programme. Students from all years of the programme, from across the partners, are expected to attend the induction event. Students hosted at partner institutions will have their travel and accommodation supported by the DTP during the induction period to aid their participation in the event.
During the first year of the studentship, students will undertake two 4-month rotation projects with different supervisors before selecting and commencing their substantive doctoral project. These rotations are usually but not exclusively at the same Institution, and take place from October – January and from February – May. If the second rotation project is at a different partner the DTP will provide financial support to help with additional costs and caring responsibilities.
Rotations are considered a strength of the SoCoBio DTP because they encourage students to develop their interdisciplinary skills as well as ensuring that project and supervisory team are well matched.  Rotations benefits both student and supervisor: they expand and develop student's skill sets; they broaden their scientific network; students get the opportunity to observe and develop best practice; and it strengthens collaborations between groups.
Students who have chosen Industry co-funded studentships will embark on their research project with the partner from the beginning, rather than after the two rotations.
A key feature of the programme is the cohort training which students are expected to attend although it is not compulsory for the award of their degree. During the first-year the DTP offers training in Data Management and Business and Entrepreneurship.  Throughout the programme students will have access to cutting-edge bioscience training workshops in disciplines aligned to their chosen research project; the breadth of expertise across the consortium themes will provide exceptional choice and subject coverage for our students. Students also have access to an extensive range of bioscience-related Masters-Level modules provided by the four university partners.
The Data Management training takes advantage of the University of Southampton's leading position in data science. Software and data are the lifeblood of modern research. They are the enabling technologies behind all recent research achievements, from decoding the human genome to the discovery of the Higgs boson. Not all researchers need to become software engineers, but a good grounding in computational research skills will increase the speed and scope of your research, whilst making it more reliable, reproducible and reusable.
This training takes a look at some of the problems with spreadsheets and teaches students how to minimise them. It encompasses OpenRefine a tool that allows you to quickly understand and clean your data; Bash shell to automate menial research tasks; an introduction to version control, which keeps track of your work and makes it difficult to lose progress; and cloud computing, which allows students to efficiently scale out their computation. Finally, students are introduced to the basics of working with the programming language "R" and how to use it to manipulate and visualise data.
The training is delivered by a mix of workshops and presentations via infrastructure available through the Data Science Academy which is part of the Web Science Institute at the University of Southampton.  A unique feature of this training is students will have access to Iridis, the University of Southampton's high-performance computer cluster and the largest HEI computing facility in the UK.
The Business and Entrepreneurship training, developed by the University of Sussex Business School, is delivered by an online distance learning platform together with teamwork and follows a summer school. Students will develop an understanding of business functions, activities and objectives through critical application to biotech and related enterprises.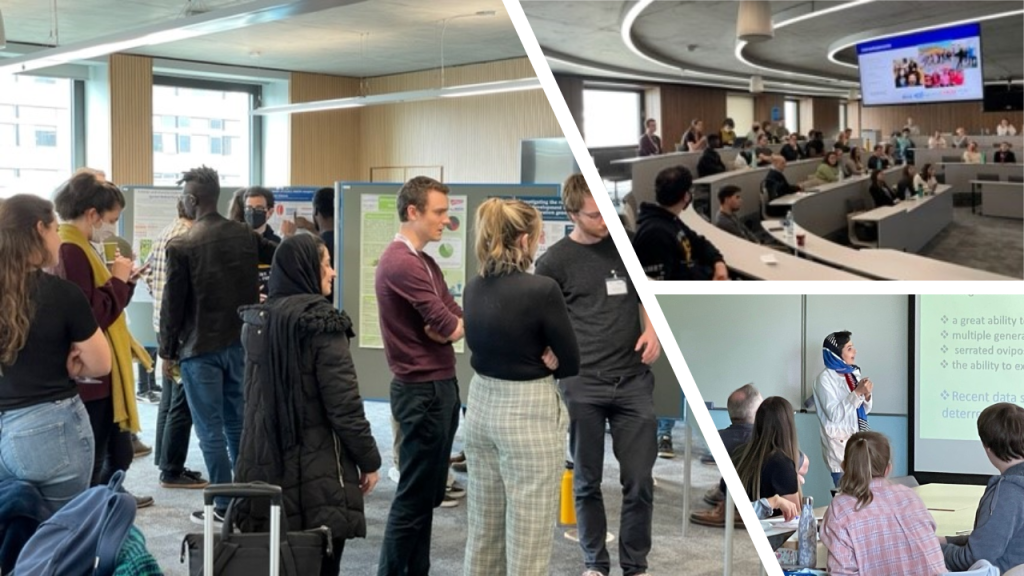 The annual research conference will be held in March/April each year for the whole cohort. Typically, a two-day event, it provides the entire cohort with opportunities to communicate their science, exchange research ideas, and share their training experience. In addition, there are networking opportunities with industry, guest lectures, discussion panels and wellbeing workshops led by DTP student wellbeing champions. Our annual conferences are held at a different DTP partner each year so students also get an opportunity to visit partner institutions and tour their facilities.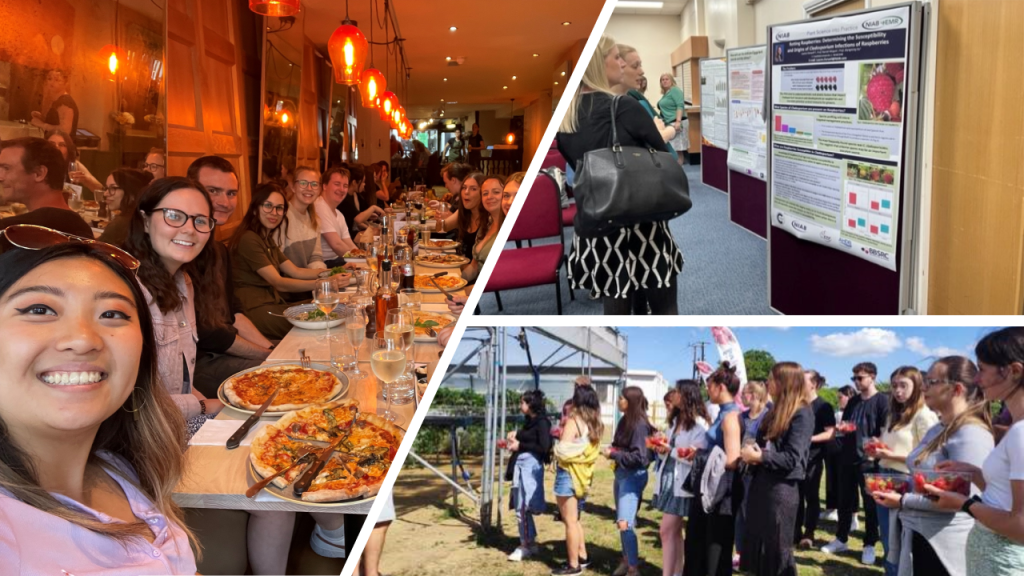 There are three summer schools during the programme:
Business and Entrepreneurship (Year 1)
Industrial Biotechnology (Year 2)
Science Communication Training (Year 3)
These summer schools are designed to draw upon the cross-institutional research strengths of the DTP's partners and deliver high-quality, interdisciplinary and industry-facing training experience for students; underpinning their bioscience knowledge with advanced skills training.
Professional internship for PhD students (PIPS)
Professional Internships for PhD students (PIPS) take place during years 2 or 3 for a period of 3 months and is unrelated to student's SoCoBio DTP research project. This experience is important both to help early career researchers understand the wider context of their research, to expose them to the range of opportunities in which they can apply their PhD skills and training after they graduate, learn about different careers and improve employability.
Information about PIPS will be provided during induction and students are advised to plan their PIPS a year in advance and talk to their supervisor about the likely timing of the PIPS early in their PhD, in order to plan the internship around their research project.
CASE & Industrial co-funded studentships
SoCoBio DTP has a number of PhD studentships which are developed as partnerships between academia and industry.  These are known as Industrial CASE Studentships or CASE (Collaborative Awards in Science and Engineering). This type of studentship includes a placement with a non-academic partner (who may be from industry, business, public or third sector organisations) doing high quality collaborative research work in one of the SoCoBio themes.
CASE and Industry co-funded students must take part in the compulsory modules in Year 1 and other components of the SoCoBio training programme in year 2-4.