At SoCoBio DTP we are committed to upholding our Equality, Diversity and Inclusion (EDI) principles, including equal opportunities for all applicants and students regardless of gender, identity, ethnicity, disability, religion or belief as well as striving for dignity at work for all and prohibiting bullying and harassment.
SoCoBio DTP EDI Champion
Professor Majid Hafezparast
Majid is a Professor of Molecular Neuroscience at the University of Sussex. Majid, who is a member of the Management Board, will be working with EDI leads (staff and students) in each hosting institution to develop and enhance the DTP EDI plan and objectives outlined below.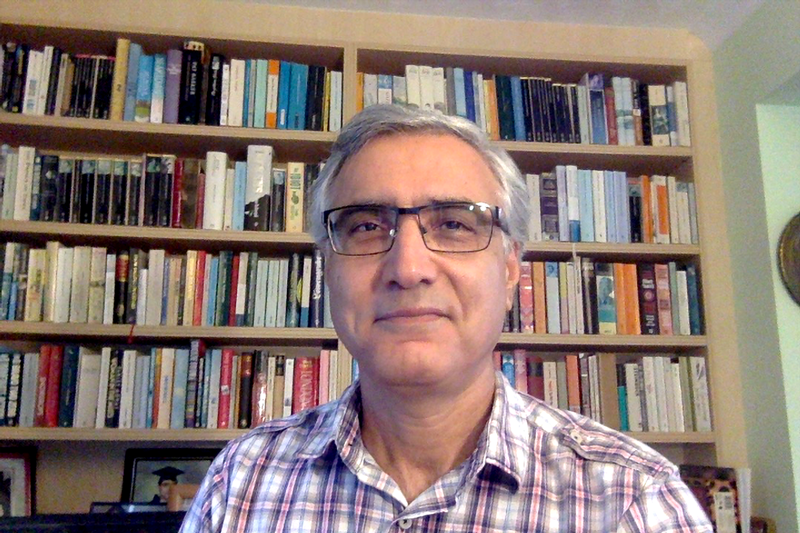 Recruitment
We endeavour to recruit excellent students from all walks of life and reduce the gap in representation, experience, progression and reward between those with and without protected characteristics.
The composition of our Recruitment Committee reflects our EDI principles.
All recruiters undertake EDI training including Unconscious Bias and Diversity in the Workplace, Recruitment and Selection
We provide enabling support in confidence for any applicant who self-identifies as having a disability and without selectors being aware of any such referral.
Training
We provide equal access to excellent learning, research and training opportunities to all students in line with our EDI principles.
We facilitate flexible working to address personal circumstances, through part time registration and the delivery of part-time working.
All DTP training and activities are designed and implemented with our EDI principles in mind.
Equitable and safe experience
We provide financial support to help with additional costs and caring responsibilities.
We raise wellbeing and mental health awareness amongst incoming students and support students and supervisors in dealing with these issues.
All students have access to online materials to build resilience and maintain well-being throughout their PhD.
All students have access to a counselling service that is trained in challenges that graduate students may experience.
Supervisors undertake training in ensuring student well-being
All supervisors undertake training in EDI including Unconscious Bias, Managing Diversity, and dealing with reasonable adjustments, bullying, and harassment.
Delivery of our EDI objectives
Driven by the SoCoBio EDI Champion with support from the local EDI Committees, which include staff and doctoral student representatives.
EDI is a standing item in the SoCoBio DTP Management Committee.
Share good practice and collaborate on key EDI initiatives with BAME Networks, LBGTQ+ Networks, Parents' and Carers' Networks, Women in Science Engineering & Technology Networks, and student societies spanning LGBTQ+, Feminism, Religious and International remits.
We continually monitor participation, progression and outcomes by protected characteristic and social inclusion metrics at each stage of advertisement, recruitment, and the student PhD programme to enable us to improve our EDI plans and meet our EDI objectives.
Regularly review our practices and processes, and gratefully receive feedback to continually improve our provision and support.