After Johanna , a SoCoBio student, was accepted onto the year-long scheme aimed at retaining black and ethnic minorities within the chemical sciences, the pilot kick-started at the Royal Society of Chemistry's (RSC) headquarters: Burlington House, London, on 8 September 2022.
Over two days, students were given the opportunity to learn about, interact with, and build connections with industrial partners to provide stepping stones to the next stage of their career. There was plenty of advice, kind words, shared experiences, and fun!
The industrial partners were keen to hear about the experiences and difficulties individuals face, and learn about what they can do to support, help, and nurture a better environment moving forward, and were sensitive to the challenging conversations that were had. Powerful, inspirational words were shared by some exceptional scientists, including Professor Robert Mokaya, OBE, Board of Trustees (RSC), the only black professor in Chemistry in the U.K., Dr Helen Pain, CEO of the RSC, and Professor Gillian Reid, president-elected of the RSC. They shared their own stories and hopes for the next generation of scientists.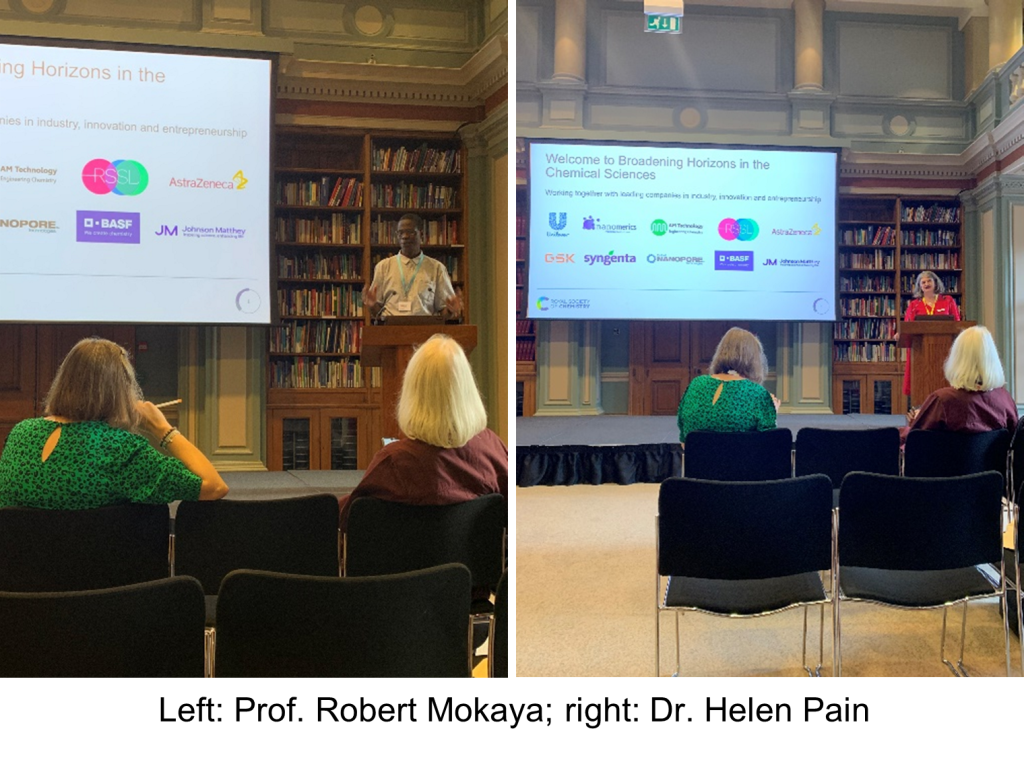 The pledge to assist ethnic minorities was an outcome of some humbling statistics published by the RSC which showed disproportionately high drop-out rates from the chemical sciences, particularly for black scientists (Missing Elements Report). The aim of the scheme is to connect scientists at any stage with industrial partners, providing mentoring, networking, and other opportunities, with the intention of providing a greater sense of belonging going forward.