The SoCoBio DTP Annual Conference is a two-day event that provides the entire cohort of the South Coast Bioscience Doctoral Training Partnership (SoCoBio DTP) with opportunities to communicate their science, exchange research ideas, and share their training experience. In addition, there are networking opportunities with industry, guest lectures, discussion panels, a wellbeing workshop led by DTP Wellbeing Lead and student wellbeing champions.The conference is held at a different DTP partner each year so students also get an opportunity to visit partner institutions and tour their facilities.
18-19 April 2023 at the University of Sussex
We look forward to welcoming SoCoBio students, the DTP Leadership Team and our Guest Speakers to the 2023 SoCoBio DTP Annual Research Conference, hosted by the University of Sussex. Please use the buttons on this page to download the Joining Instructions Pack to find all the relevant information you will need to plan your journey to the venue, view the event programme, and read the abstracts of the talks by the 2020 and 2021 student cohorts.
This year's conference has a full programme of talks by Year 2 students, 3-minute thesis style flash talks by Year 3 students, posters by Year 3 students, two guest speakers (see below), and a wellbeing workshop on reflexivity. Prizes will be awarded for best year 3 student flash talk, best year 2 student talk and best year 3 students poster.
Following the annual conference we have an Industry Engagement Event. This event is an opportunity for academics and industry to share their research interests and network, which we hope will lead to future research collaborations, learn more about the programme, meet our students, and find out other ways to engage with SoCoBio DTP.
You can also download the poster of the event here.
Guest Speakers

Dr Trevor Askwith
Head of Biology, Domainex Ltd.

Dr Katherine Bridge
York Biomedical Research Institute, University of York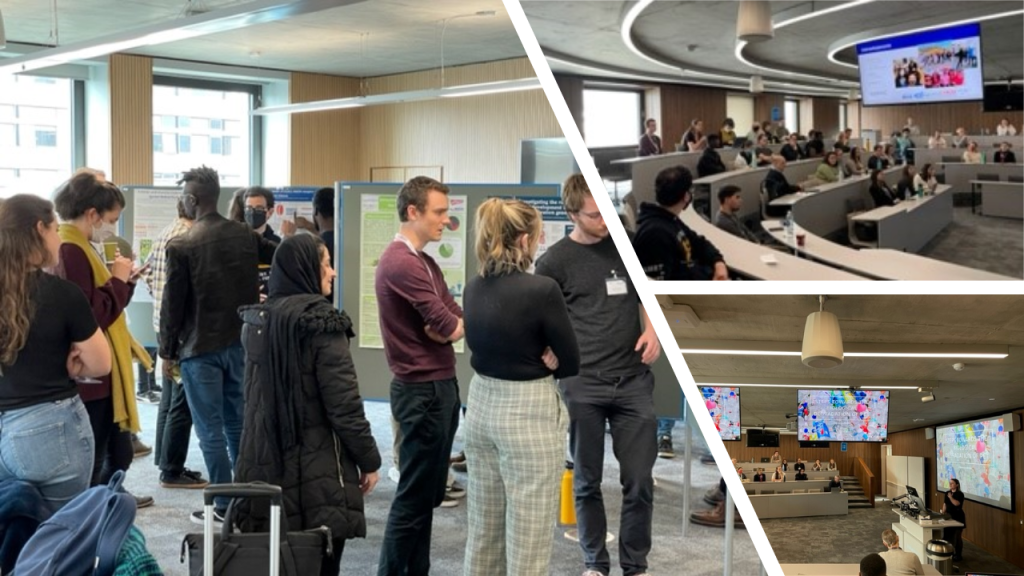 This year's organisation committee are:
From the DTP Leadership and SoCoBio supervisors: Frances Pearl(DTP Academic Lead, USusx), Daniel Osorio (DTP Academic Lead, USusx), Eisuke Koya (Supervisor USusx), Erika Mancini (Supervisor USusx), Amanda Britt (DTP Administrator USusx), Hannah Heathcote (Administrator, USusx), Emma Chorley (Research & Enterprise Coordinator, USusx), Carlos Miret (Communications and Events Officer, USusx), Jose Ortega-Roldan(Supervisor, UKent), Sassan Hafizi (Supervisor, UPort)
DTP Students: Dyuti Basu-Choudhury (USoton), Jo Haszczyn(USoton), Nikos Sideris(USusx), Liam Jones(USoton), Fiona Lancelotte(USusx), Annie Robertson(USusx), Olivia Keers(UKent), Isabella Garcia(UKent), Laura Freeman(UKent), Dima Prasolov(UKent),  Shubhangi Mahajan(USoton), Abigail Talbot(USusx).